ES7411
Superior performance with a low cost of ownership for enterprise workgroups.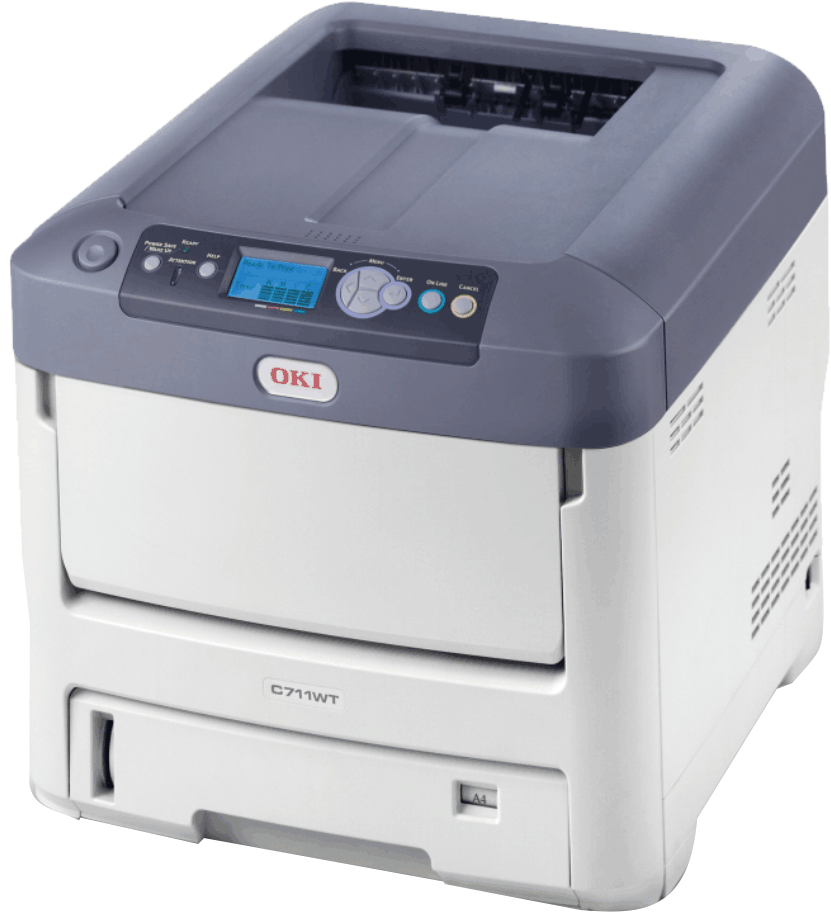 FASTER
Print faster and longer
The ES7411 is fast and designed for endurance. A winning combination of long-life, easy-fit consumables and a large, extendable paper capacity all add up to longer print runs, fewer interruptions and greater productivity for the whole team.
PERFORMANCE
When productivity in the workplace really matters and you need a network colour printer that can keep up with your entire team, you need the ES7411.
Created specifically to meet the demands of modern corporate workgroups, it has the speed, reliability, print quality, media flexibility, and security features you need at the heart of your office. What's more, it takes up much less space (about 20% less) than comparable printers and has one of the lowest total costs of ownership in its class.
Enterprise-class colour print speeds of 34 pages per minute

First page prints 9 seconds colour, 8 seconds black and white

Large paper supply extendable up to 1690 sheets

Print on stock from 64 to 250gsm and specialist media to produce business cards and CD labels

High yield toners and long life image drums providing low cost per page

Consumes just 1.2 watts in 'sleep' mode reducing energy bills

Three cost saving utilities available to assist with controlling and monitoring print usage
CAPABLE
Handle heavy workloads with ease
The ES7411 has the reliability to match its performance. Its robust build quality, flat paper path and ultra-reliable digital LED technology means it can easily copy with the highest print volumes.
EFFICIENT
Reduce and control your print costs
High-yield toners and a long life image drum are used to give you the lowest possible cost per page.
Power consumption - in sleep mode - has been reduced to a minimum, and a suite of cost-saving print utilities are included at no extra cost.
FLEXIBLE
First class media flexibility. The ES7411 gives your team the freedom to print on a wider range of paper sizes and specialist media, with weights up to 250 gsm, and it even automatically calibrates itself to keep quality to a maximum.
SECURE
Impeccable security. A Secure Print* utility, supported by powerful data encryption and secure erasure, can reduce the risk of sensitive information falling into the wrong hands by requiring the user to personally enter a private PIN at the printer to start the print run.
PROFESSIONAL
Professional print quality. Specially formulated microfine High Definition toner with the latest ProQ2400 technology gives you the quality you need to create stylish documents and compelling marketing material in-house.
WARRANTY
Reliable printing with a 3-year warranty upon registration within 30 days of purchase.
OKI's ultra-reliable, award winning digital LED technology has fewer moving parts, which means less wear and tear, for exceptional reliability.
This, plus durable components and a robust, built-to-last design, allows us to provide users with the peace of mind of a 3-year warranty upon registration within 30 days of purchase.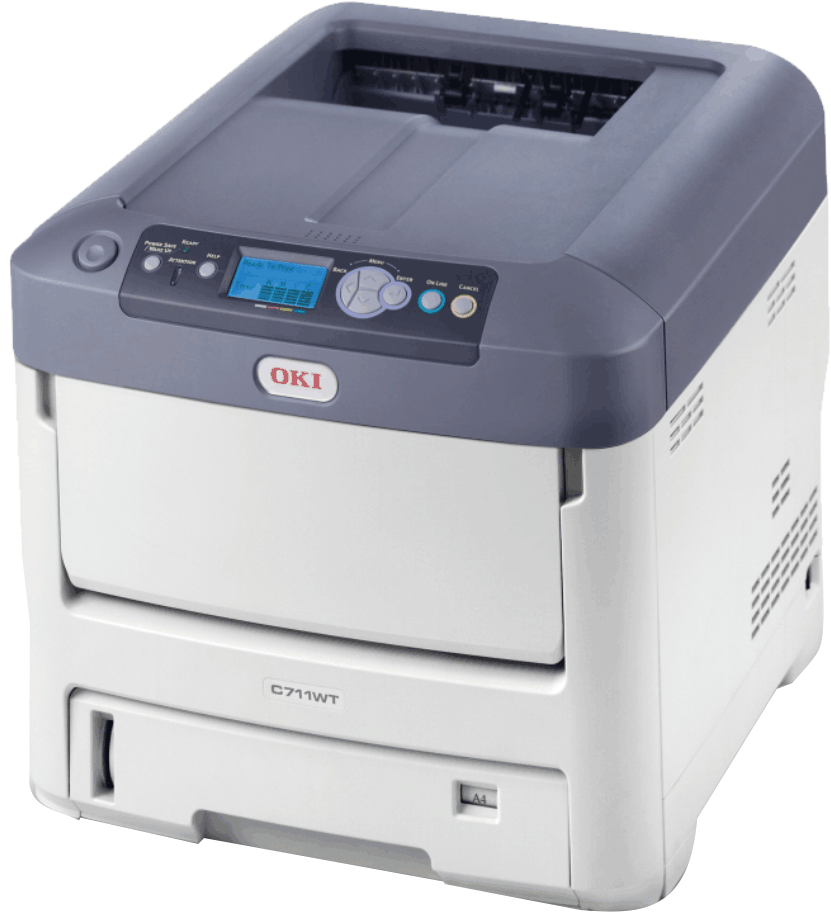 YOUR LOCAL OKI DEALER
Considering a new multifunction printer? Then talk to New Era Print Solutions today about a solution that's right for you. New Era Print Solutions service and sell printers and photocopiers across the Sydney, the Central Coast, Newcastle, Port Stephens and the Hunter Valley.
Whether you're looking to rent, buy, lease or simply need to repair or service a desktop printer or photocopier, call New Era Print Solutions for an obligation free chat about your options. Our highly trained technicians are here to help you make the right choice. To learn more about this particular product, download the specification sheet below or contact us to arrange a demonstration.